2019 MSO Game of the Year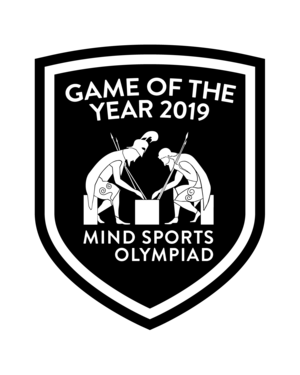 We are delighted to introduce the Mind Sports Olympiad Game of the Year award. The 2019 award goes to Colour Chess. Colour Chess was immensley popular this year and will be returning to MSO in 2020. Chess Grandmaster Matthew Sadler who won this year's Colour Chess World Championship wrote a great article on MSO's chess variants for Chess magazine. Colour Chess is also available as an an iPhone and Android app.

The Mind Sports Olympiad Game of the Year is a new initiative that aims to celebrate new competitive board games. Candidate games have to be relatively new and included in the official MSO schedule. Players will have the opportunity to vote as of next year and the final selection will be made by combining the players' and committee's votes.
Mind Sports Olympiad
* This title is inspired from Prince's song Jam Of The Year, track 1 from the album Emancipation (1996)